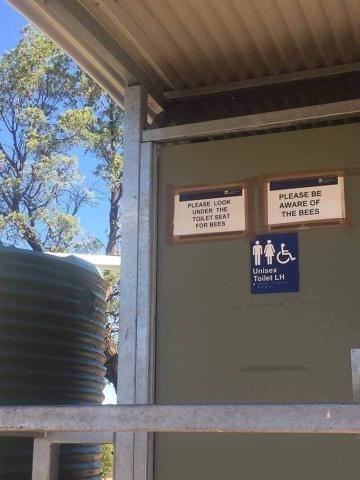 My daughter who is working in the Northern Territory couldn't resist sending me this photo. I presume they are native bees.
Australia has over 2,000 different types of native bees. For more information visit the Wheen Bee Foundation website.
They are is Australia's only registered not-for-profit charity that promotes awareness of the importance of bees for food security, and raises funds for research that addresses the national and global threats to bees.